In our 5th year collaborating with the amazing AHM Youth Services located in beautiful Hebron, CT!
This Fall we are partnering with AHM Youth Services to provide wonderful performing arts programming including Story to Stage: Where the Wild ThingsAre for K-2 and Musical Theatre Cabaret: When I Grow Up! for Grades 3rd-6th! These programs run on Monday afternoons for 8 weeks from mid-October till early November!


Story to Stage: Where the Wild Things Are
Grades K-2
Description: Young actors and actresses will explore creative play and storytelling through an adaptation of the children's book, Where the Wild Things Are! Exercises and games will focus on the introduction of basic acting techniques, storytelling, puppetry, creating a character and fun team-building games. Perfect for budding performers or those who participated in any class last year at AHM! Participants will receive a copy of the book!

Mondays, 4:15 - 5:00pm
Class Status: FULL, but please look out for our Spring offerings
Teaching Artists: Jill Zarcone, Julie Borsotti
---
Musical Theatre Cabaret: When I Grow Up!
Grades 3-6
Description: In this class, students will learn to sing and dance selected Broadway showstoppers! They will also explore character choices, vocal techniques and how to work together as an ensemble! Over the eight-week session, students will rehearse and stage their numbers, and then perform them for families in a final class/ showcase!

Mondays, 5:00 - 6:00pm
Class Status: FULL, but please look out for our Spring offerings

Teaching Artists: Julie Borsotti, Jill Zarcone

Teaching Artists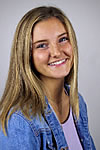 JULIE BORSOTTI
is excited to be joining the Teaching Artist Staff at Playhouse Theatre Academy! She will be graduating this spring from the University of Connecticut with a BA in Theatre Studies and Communication. She has been acting, dancing and singing for many years and loves working with kids, especially within theatre. She has a passion for Performance and Choreography and enjoys teaching others from her experiences. She has worked on various productions at Connecticut Repertory Theatre as well as just recently choreographed her first Middle School production at Gideon Welles School in Glastonbury, CT. As the former President and current Choreographer of Notes Over Storrs, a co-ed A cappella group at UConn she is a part of, Julie has choreographed two professional performance ICCA sets over her time in the group. She has also worked several summers at the Glastonbury Music and Arts Camp as a Dance and Theatre instructor to children and loves to inspire them to continue to love and pursue the arts!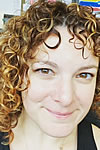 JILL ZARCONE
hails from Tolland, CT and besides being a teaching artist, she is also the Director of Education for Playhouse Theatre Academy! She brings almost 18 years of experience in performance, scene studies, auditioning techniques, Shakespeare, comedy, puppetry, playwriting and directing to Playhouse and loves working with students of all ages. She is a BFA Performance graduate of Eastern CT State University and has MFA accreditation from the University of North Carolina with a focus on Theatre for Youth. She has worked with previous theatres such as Sargent Theatre (NYC) Hartford Children's, Flock Theatre, Newington Children's, Little Theatre of Manchester, Windham Theatre Guild and the Greensboro City Arts Drama Center and also had the amazing experience of interning with puppeteers from Jim Henson's Co for two summers! She recently directed the world premiere of DANDELION for Playhouse on Park's Theatre for Young Audiences! When time permits she loves to read, bake, write, and go on adventures with her husband, son and her dog, fittingly named Adventure.