About Us
Playhouse Theatre Academy is dedicated to offering professional theatre programs for emerging artists of all ages and abilities. All students will learn from expert faculty who will share their exceptional abilities and love of theatre. Managed by Playhouse Theatre Group, Inc., Playhouse Theatre Academy is able to provide access to professional artists, productions and opportunities through our affiliation with Playhouse on Park. Whether your goal is to be a professional actor or to explore your imagination and creativity in a new way, the Playhouse Theatre Academy is a home for quality theatre instruction.
Need-based scholarships are available! To learn more, contact Jill Zarcone, Education Coordinator at JZarcone@PlayhouseTheatreGroup.org.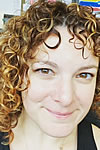 Jill Zarcone hails from Tolland, CT and besides being a teaching artist, she is also the Education Coordinator for Playhouse Theatre Academy! She brings almost seventeen years of experience in performance, scene studies, auditioning techniques, Shakespeare, comedy, puppetry, playwriting and directing to Playhouse and loves working with students of all ages. She is a BFA Performance graduate of Eastern CT State University and has MFA accreditation from the University of North Carolina with a focus on Theatre for Youth. She has worked with previous theatres such as Hartford Children's, Flock Theatre, Newington Children's, Little Theatre of Manchester, Windham Theatre Guild and the Greensboro City Arts Drama Center and also had the amazing experience of interning with puppeteers from Jim Henson's Co for two summers! When time permits she loves to read, bake, write, and go on adventures with her husband, son and her dog, fittingly named Adventure.
Multiple Locations
Education is offered in multiple locations, dependent on scheduling availability. In addition to Playhouse on Park, we conduct classes as Simsmore Square in Simsbury, CT and the 224 Ecospace in Hartford, CT. Learn more about our locations.
Meet our Staff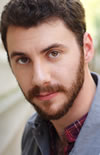 Director of Education Michael Hinton
Email: MHinton@PLayhouseTheaterGroup.org
Phone: 860-523-5900 x16
Michael Hinton is the Director of Education at the Playhouse Theatre Academy. As an actor, Michael has appeared on the Playhouse stage in MOON FOR THE MISBEGOTTEN, and ALL IS CALM. He also directed THE GREEN SHOW for The Connecticut Shakespeare Festival, and choreographed stage fights for A MIDSUMMER NIGHT'S DREAM, INTO THE WOODS, and TWO JEWS WALK INTO A WAR. Regional Theatres: Elm Shakespeare Company, Ivoryton Playhouse, Colonial Theatre, Flock Theatre, Eugene O'Neill Theatre Center. NY theatre: The Actors Studio, Estrogenius Festival, Hip to Hip Theatre. UK theatre: Tobacco Factory Theatre, Bristol Old Vic. He directed and co-wrote the short film ODETTE. As a voice actor, Michael has over fifty credits to his name. He received his master's degree in Professional Acting from The Bristol Old Vic Theatre School in Bristol, UK. He has also trained extensively at Shakespeare & Company. In addition to teaching with the Playhouse, Michael is a member of the theatre faculties at Eastern Connecticut State University and Southern Connecticut State University. He has also previously taught with Elm Shakespeare, Flock Theatre, and at Mitchell College. Subjects taught include: acting, voice/speech, Shakespeare, theatre history, improv/theatre games, stage combat, and playwriting. MichaelHintonActor.com
Our teaching artists provide the highest quality instruction to our students. Read about them here.